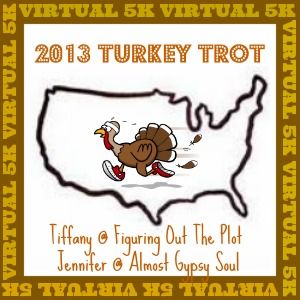 Washington & New Mexico--My run ended up being a little bit longer than a normal 5K, I ended up running my way home from Washington to New Mexico. It was a little cold and a little tiring, but I finished. Now if y'all believe that nonsense, you are crazy. Haha I did end up running one in Washington while I was there last month since I was not sure if I would have time this past weekend, but luckily I was able to squeeze in a run yesterday afternoon as well.
Now my run in Washington started out as an innocent 5K (my longest run at that point in my life) and ended up being 4.44 miles because homegirl here got lost. That's right, I took a wrong turn, ended up running through a residential area, through town and back across the interstate to my starting point. Luckily around mile #2 my legs went numb and I was able to just enjoy the scenery. My run yesterday was not as exciting, but equally as enjoyable. I ran down the road by my grandparents house in Silver City. Both of my ventures were not well photographed so I combined them below.
Pre-workout run in Washington!
The pretty new Shoes Miss Football called me out on.
Started the run by the barns at my grandparent's ranch.
Finished it at the top in the middle of no where! :)
New Mexico--Laker Lover participated in the Turkey Trot on Saturday morning after a busy day of Black Friday shopping the day before. While the rest of her family embarked on a 10-mile bike ride, she took on the Navajo Nature Trail in Artesia. She said the run was pretty enjoyable despite the frigid, cold weather.
New Mexico--
Next up on the list was O-Chem Friend in Santa Rosa. He had a busy holiday weekend balancing his family time and on-call schedule at work, but was able to join in on the fun Sunday night. Unfortunately the sun sets so dang early he wasn't able to get any pictures from his journey during the day, but he got us some nice night time shots. He said his run was windy and cold, but he still enjoyed it and felt like he could run another 5K. [He is obviously the craziest one of us all.] He also added a picture of some of his favorite running tunes he listens too. GREAT job friend :)
Hope y'all had a great Thanksgiving and long weekend!
A big thanks to Laker Lover and O-Chem Friend for joining in on the fun.